Cataracts, an opacification of the eye's lens leading to vision loss, are a major ocular health issue in Benin. Despite often being unknown to the general public, this disease significantly impacts the quality of life for thousands of Beninese individuals.

With the initiatives of the Claudine Talon Foundation, the goal is to reduce and combat these diseases by providing free cataract screening and surgery services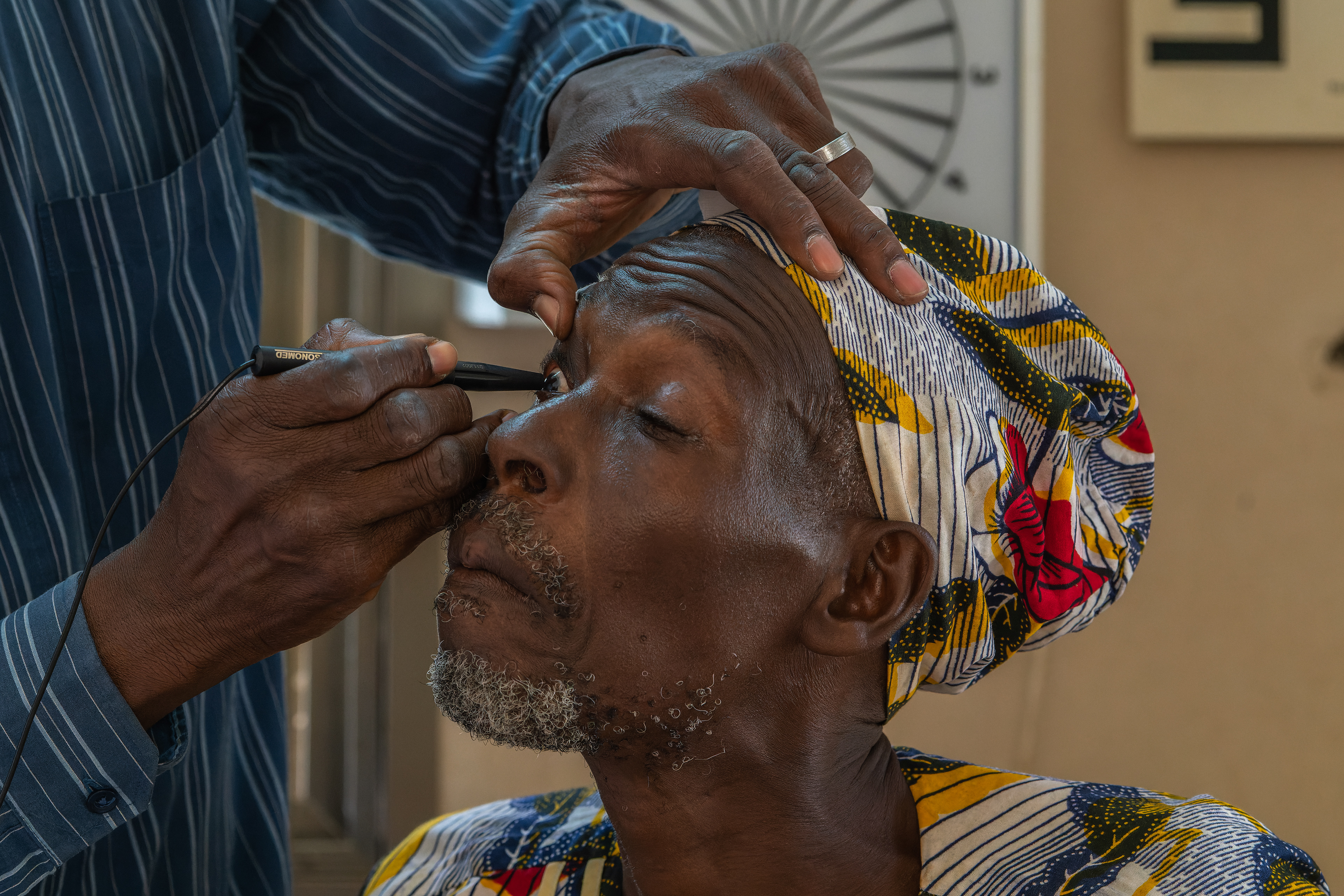 Meticulous preparations before patients head for surgery. From the call of the patient, to the administration of anesthetic drops through the supply of drugs and the conduct of blood tests

I thank the Claudine Talon Foundation from the bottom of my heart for its precious action. 
In collaboration with international doctors, the Ministry of Health and ARISE IIP, your organization performs miracles every year.  Your commitments are an inspiration to us all.